Parks Coffee Presents Donation to Metrocrest Services
Parks Coffee Presents Donation to Metrocrest Services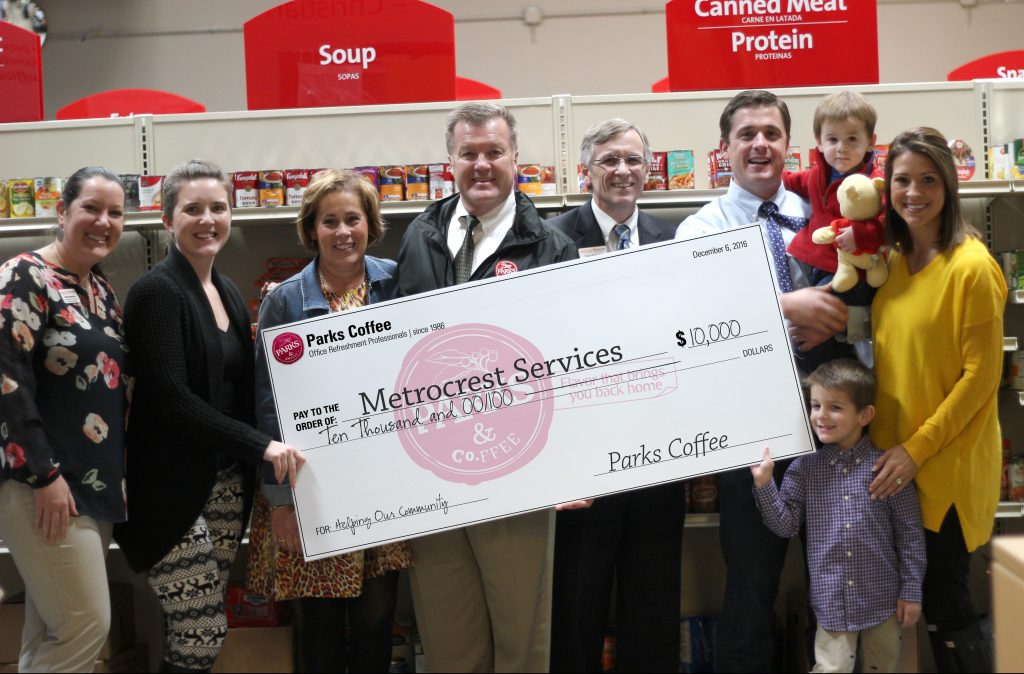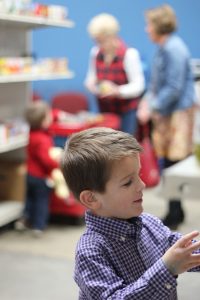 We recently visited the Metrocrest Services center, to tour their new food pantry. The pantry is modeled after a grocery store, with shelves of canned goods, and refrigerated coolers of frozen meats and fresh vegetables. "I was impressed with the new grocery store concept. This must give the recipients a good feeling, to be able to shop for their family," says Debbie Parks.
With the holidays quickly approaching, we recognize the great need that is in our community. Many families struggle daily to put food on the table, or keep their lights on.
With this in mind, we are honored to partner with Metrocrest Services each year, as they serve individuals, families and seniors in the Carrollton, Addison, Farmers Branch, Coppell and Dallas (Denton County). They offer a hand up, not a hand out. Metrocrest Services CEO Tracy Eubanks estimates that they will see about 1,100 adults, children and seniors this holiday season, and offer services outside of the food bank as well: including help with employment counseling, budgeting and financial education, summer meals for children, and senior meal and transportation services.
If you would like to help families and individuals in need this holiday season, Metrocrest Services is accepting donations of unwrapped toys, gift cards, nonperishable foods, and new or newly cleaned coats through Thursday, December 15. See website for details.