Parks Coffee Employee Highlight: Larry Cox & John Stewart
Parks Coffee Employee Highlight: Larry Cox & John Stewart
As a family-owned company, we make a conscious effort to promote from within; our leadership team grows within the ranks, learning the ins and outs of the Office Coffee Service business as they advance. Our company continues to evolve in new and exciting ways, and our chain of command for each branch location is also changing.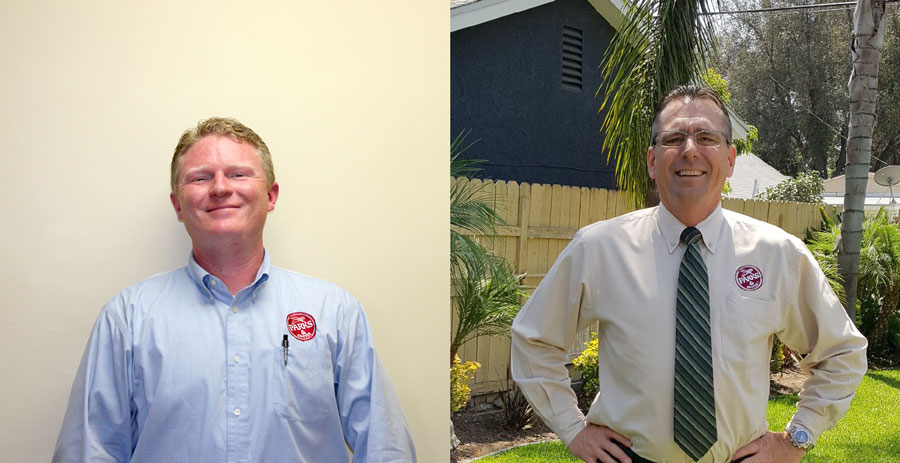 This week we have a duo of recent promotions to our leadership team.  Larry Cox has been a part of the Parks Coffee team for over 13 years. He began his career as a route salesman, driving our tenth route in Dallas, at a time when vending was a larger division of the company than office coffee service (OCS). To put that into perspective, we now have 115 coffee routes, company-wide. In his new position as Vice President of OCS, Larry says he is most "looking forward to working with new employees, helping with growth, building new branches, and being a part of a team that likes to win." Company VP James Engel describes Larry as a "best-practices warrior whose standards don't waver". Larry Cox will oversee all regional managers of our branches, instilling the company virtues he champions through all facets of the OCS division of our organization.
John Stewart in our Los Angeles branch is a born salesman and storyteller. He began "9 years, 5 months and 3 days" ago as a new accounts salesman in our Phoenix branch, before making the move to our newest branch in southern California. John is a go-getter, who jumps into a challenge with both feet. "In regards to the challenge of being involved with building a brand, it is very exciting for me. I look forward to building a team that will follow the same motivation and discipline I have over the years! I look forward to leading by example, earning the respect and consideration of each and every one of my team members. Sharing with them the gratification I have felt over the years being part of building a great brand such as Parks Coffee." John Stewart will command new account salesmen as our West Regional Sales Director, covering Arizona and California.