Parks Coffee Sponsors PGA Golfer Tyrone van Aswegen
Parks Coffee Sponsors PGA Golfer Tyrone van Aswegen
Parks Coffee is proud to partner with golfer Tyrone van Aswegen through the 2018 PGA TOUR season. The sponsorship will include Parks Coffee logo placement on apparel. Tyrone says, "It's my fifth year on tour, and I'm very excited about the partnership!"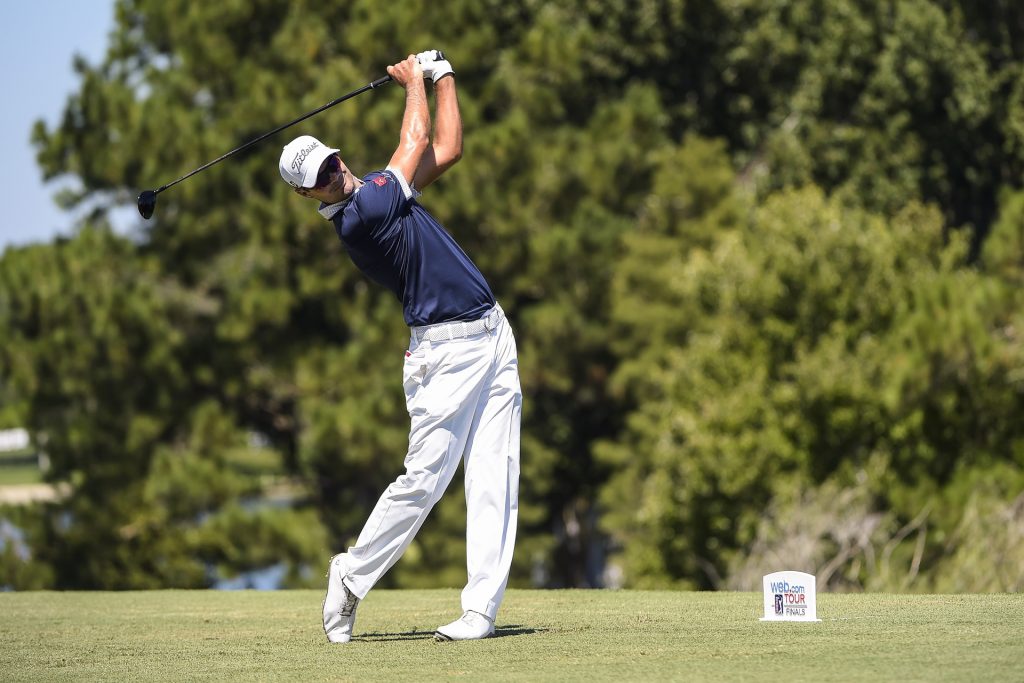 "As our first professional golf sponsorship, we feel that Tyrone is a good fit for our brand because, like us, his commitment to his craft is never-ending, and he holds himself to an extremely high standard. He is a true professional and Parks Coffee is excited to see our logo making lots of birdies," says executive Clay Parks.
Tyrone is a friend of the Parks family, and we look forward to cheering him on this season!
About Tyrone van Aswegen Tyrone hails from Johannesburg, South Africa and currently resides in Mckinney Texas. Tyrone was a teammate of Clay Parks in college at Oklahoma City University. He played from 2000 to 2004 and was a three-time NAIA All-American. He led OCU to four NAIA team championships and won the 2002 individual national title, and 7 tournaments during his collegiate career. He quickly turned pro in 2004 and journeyed through the mini-tour circuit, and was dedicated to sticking with his journey and working hard to achieve his goal of playing on the PGA tour. He tied 74th in 2010 in PGA TOUR qualifying school which gave him status for the 2011 Web.com Tour circuit. He fought hard for 3 years to earn his card in 2013 at the Web.com Tour Finals. In 2014, his rookie season on tour, he finished 144 but regained his card with a high finish in the Web.com Tour finals. In 2015 he finished 191 in the FedEx Cup, and had to go back to the finals to regain his card for 2016. He hasn't let the card out his hand for 3 years now. His best finish on tour is a T-3 at the Frys.com Open. The 2018 PGA TOUR should have lots of fireworks as Tyrone takes aim at his first win.