Happy Thanksgiving from the Parks Coffee Family to Yours
Happy Thanksgiving from the Parks Coffee Family to Yours
Thanksgiving is a time to reflect on our day to day world and show appreciation for the people and things that enrich our lives. This Thanksgiving season, we thank you, our loyal customers, for entrusting us with your business. It is our aim to make your job a little bit easier.
We also thank each of our employees, the Parks Coffee family, for giving their all to accomplish that goal. It has become an annual tradition within our branches to distribute turkeys and hams to each employee as a token of this appreciation, to lighten the load for the holiday season. From the branch managers who train, guide and mentor their teams, to the route drivers who follow through on our best practices within each account they service, we appreciate them all.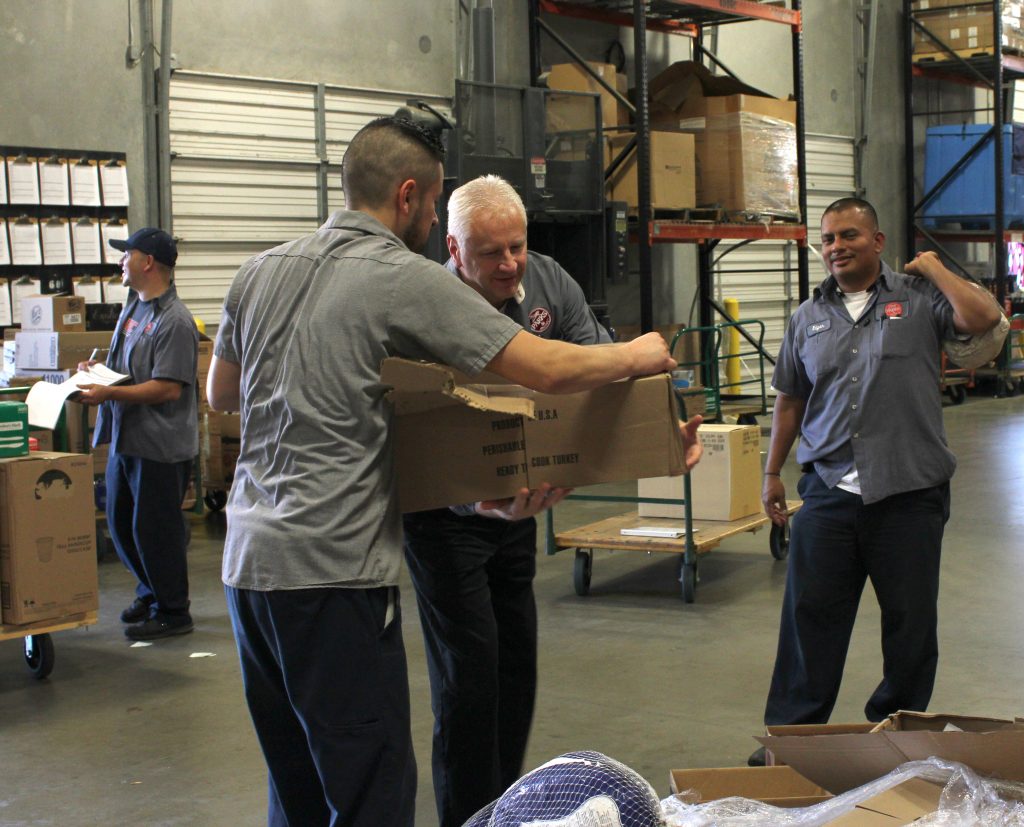 Employees in our Dallas, Texas branch distributing gift turkeys and hams
Our offices will be closed Thursday and Friday, November 23rd & 24th, in observance of Thanksgiving.  All calls and emails received during this time will be returned when our offices open again on Monday.
Have a safe and warm holiday,
The Parks Coffee Family